Rebyc Security identifies corporate security weaknesses before bad actors do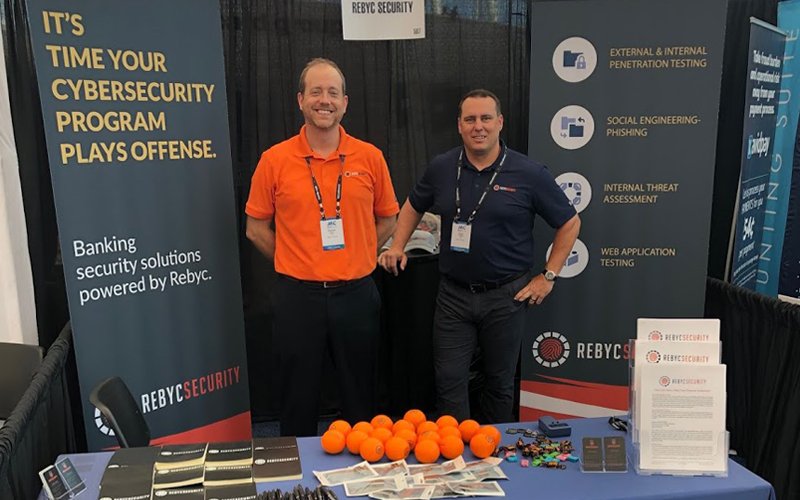 Why Rebyc Security?
Rebyc Security delivers offensive security solutions customized to meet the uncompromising needs of the highly-regulated, financial services industry. Founded by industry veterans and trusted by global leaders, our mission is clear – identify the gaps, vulnerabilities, and risks before the wrong people do.
Rebyc is headquartered in Charlotte, NC.
How We Help
Protect. Partnership. Compliance.
Reduced Risk to Business Reputation

We protect your business reputation by reducing exposure to operational risks.

Confidence and Peace of Mind

We partner to deliver a level of confidence that your company's systems and data are protected and secure.

Meet Regulatory Compliance

We help ensure that Regulatory and Compliance requirements are met with a proactive and proven approach to mitigation.
What we do
Custom cyber security services for your business
We are a team of cyber security experts focused holistically on providing offensive security services. Our team is constantly researching and working on the latest ways to penetrate and exploit our clients. We are hired to do so, under the guise that it is much better to bring in a team of security experts to find exposures than to roll the dice and see if the bad guys find them first...and they will.
Experience

We understand that our people are what sets us apart and we hire to ensure that never changes.

Trust

We do the right thing. That's how we earn the trust of our clients and partners.

Confidence

We must continually educate, evolve and advance. The bad people are too and we need to be a step ahead.

Service

We listen, We guide, and We deliver.