Unfortunately, due to the Coronvirus, we have to postpone all of the Spring Cybersecurity Forum events. Please stay tuned as we are planning to reschedule. Be safe!

Rebyc Security is excited to announce our next round of Cybersecurity Forums with our Partner, Jack Henry and Associates. The event will feature cybersecurity experts from the Profitstars and Rebyc Security teams discussing today's top issues, trends and hottest topics.
The highlight of the day is the interactive cyber drill. All attendees get a chance to interact with their peers from banks and credit unions and work towards a solution to a cybersecurity issue presented in the drill. As the day goes on, new information is shared about the issue, requiring the groups to consistently challenge themselves and their timely decision making.
Want to learn more about what the Cybersecurity Forums are like? Check out this video from our last event at The Chateau Elan Resort, just outside Atlanta.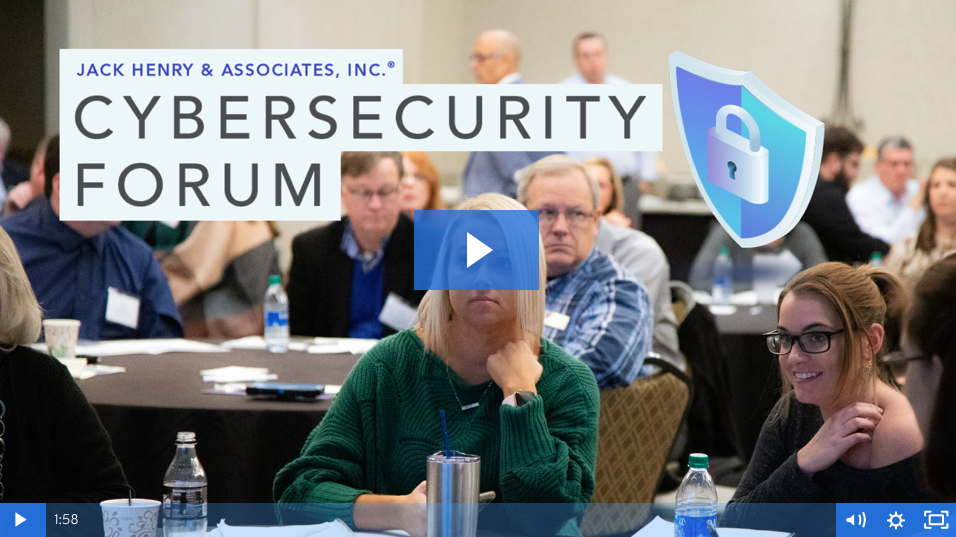 Cybersecurity Forum Attendance is FREE!
At typical event like this can cost $1,495 or more. And, you can earn Continuing Professional Education (CPE) credits, making it even more valuable.
Below is a list of topics we cover during the day:
Interactive Cyber Drill
Top Cybersecurity concerns for FIs
How to phish like the cyber criminals – The Team from Rebyc Security will present this session – you'll learn about the tricks and tools we use to perform our cybersecurity services as well as tips to protect yourselves and your institution.
What is GRC and what can it do for your FI?
Using AI to fight cybercrime
Want to know if we are coming to a venue near you this spring? Check the lists of dates, cities and venues below:

New Orleans,
LA
---
March 26, 2020
Cypress,
CA
---
April 8, 2020
Couer d'Alene, ID
---
May 18, 2020
Past attendees have used descriptions like engaging, priceless, excellent and great peer networking opportunity. Make sure to register using the links above and reserve your spot early. Let's connect this spring!